Imagine a tropical paradise where you can relax, work on yourself, and find some mental clarity..
Wellness retreats in Bali are a perfect way to enjoy the beauty of the island, with the added benefits of coming away a better person.
You don't need to worry about making an itinerary, everything is planned out for you including accommodation, meals and activities. 
There are a whole range of retreats that can bring you back physically, mentally and spiritually, especially if you are tired of your hectic day-to-day life and want to find some peace.
Being in Bali, with refreshing green landscapes, beautiful beaches, inevitably magical sunrises and sunsets, and tropical weather, you will be away from your regular setting and really immersed in wellness. 
Take a look at these amazing wellness retreats and see if any take your fancy! 
Wellness Retreats in Canggu
Known as a place for hippies, digital nomads and surfers, Canggu is also a great place for a wellness retreat.
You will find quiet retreat locations, while still being able to reach Canggu's famous hotspots.
Cost: from USD $545
Duration: Daily 
Location: Br Bebengan, Jl. Raya Tangeb, Abianbase, Mengwi, Badung 
The wellness and transformational program at Sukhavati is one of the best.
Based in a calm environment in Kintamani, they use Ayurveda as a basis for healing.
There are 12 health programs to choose from including stress management, weight loss, cardiovascular disease and more.
The Ayurveda retreat not only includes activities, but also food and herbal medicine.
After your retreat, you will feel a new lease of life – healed and fresh. 
Cost: start from USD $2,495
Duration: One week
Location: Jl. Canggu Padang Linjong No.85D, Canggu
Every now and then in life, you need a week full of pampering from head to toe.
By joining a Bali wellness retreat with Escape Haven, you can immerse in wellness activities that will have you refreshed and feeling brand new.
Renew yourself from the inside out by attending meditation and yoga sessions, and spa treatments for five days.
The remainder of your stay you can do with as you wish.
Add on additional activities such as PT session, Ayurveda healing treatment, a surf lesson or a tarot reading – make your retreat personalized just for you and what you need. 
Wellness Retreats in Seminyak
Seminyak is a lively place. Full of clubs and bars for a hectic night out. 
But, there are also several hidden locations for a peaceful, yet central wellness retreat. 
Cost: from USD $6,504 to $19,291
Duration: 7 to 21 days
Location: Jl. Sari Temuku gg.Sangat 2, Seminyak
The Place has a retreat to suit everyone! Tailor made and structured just for you, and your retreat companions.
A great space for individuals, couples or families, you can learn from the instructors wealth of knowledge to help strengthen your relationships (even with yourself) and build wellness habits to help better your life.
You can personalize existing programs to combine psychotherapy, kundalini yoga and other supporting therapies to make you happier, healthier and more fulfilled in life.
The accommodation is ultra-luxurious, only adding to the special, relaxing experience. 
Cost: upon enquiry 
Duration: 7 days
Location: Seminyak
Achieving a physically and spiritually balanced life is the main goal at Ocean Soul Retreat.
They have meticulously curated a 7-day women's retreat to focus on those problems and hindrances that affect women. 
You will start the morning with a relaxing yoga class session and a nutritious breakfast, then continue with holistic therapies.
Several therapies are available, such as Craniosacral Therapy to relieve pain and tension, Positive Change Therapy for those of you who have problems with inner self, Theta healing to release negative emotions and memories, and Traditional Balinese Healing which aims to achieve harmony in the body.
The workshops are held with highly experienced retreat leaders, who are available too to ensure your experience is well-rounded and fruitful.
Cost: USD $1,999 to $3,299
Duration: 7 days/6 nights
Location: Jalan Braban Gang 333 A No.1, Banjar Taman Kerobokan
 Goddess Retreat is the perfect place to connect with sisters from all over the world to communally power through setbacks to be the best, thriving version of you.
Over a one week retreat, you can share life experiences and support each other through growth, while realigning physically, emotionally and mentally.
This wellness retreat in Bali is suitable for those of you who want to release mental and physical burdens, or start a healthy lifestyle in an environment filled with supportive women, all striving for the same goals.
Wellness Retreats in Ubud
Tranquility is the main magnet that draws tourists and retreaters to Ubud.
With a refreshing green landscape and less fuss, it is one of the best places to enjoy a Bali wellness retreat. 
Cost: upon enquiry 
Duration: daily
Location: Jl. Monkey Forest No.92, Ubud
Arya Wellness Retreat is the perfect place to strike a balance between a relaxing holiday and a healthy, eco-friendly, social retreat.
You can relax and unwind with a charming chic/boho decor, but also take part in wellness activities such as meditation, yoga, pilates, healing circles, fitness classes and spa treatments.
Together with like-minded travelers from around the world, you can also arrange activities such as workshops, day trips, movie nights, and cooking classes.
The vast menu is carefully prepared, with a variety of vegan & vegetarian options. It helps to detoxify your body as they use only fresh, locally sourced produce.
Cost: start from USD $560 to $955 /night
Duration: 3 to 14 nights
Location:

Mambal, Abiansemal, Badung
Fivelements is a luxury, eco-resort offering wellness retreats combined with ancient healing methods and a modern, holistic approach.
They have 3 personalized private retreats that will make your body, mind, and spirit feel healed and optimized.
The accommodation are luxurious suites located by the river, with an outdoor bath and large terrace.
Located in Ubud and surrounded by lush greenery, vegetation and rice fields, it is an award-winning wellness property.
They offer nutritious vegetarian meals along with yoga, meditation, cooking classes, and a wide range of spa and wellness treatments.
You can also undergo traditional Balinese healing rituals and guided tours to explore Ubud.
Cost: from USD $159 to $325
Duration: one day
Location:

Banjar Begawan, Desa, Melinggih Kelod, Kec. Payangan
If true peace and serenity is what you're looking for in a retreat, then join the Wellness Immersions at COMO Shambhala Estate.
You will get a full day of treatments including exercise, massage, training and other wellness activities curated to your needs.
All of the programs, whether for fitness, body cleansing, body glow and sleep pattern improvement, can be done alone or with a partner.
Cost: from USD $1,993 to $4,641
Duration: 7, 14, 21 nights
Location: Jl. Suweta Br. Sambahan
An unbalanced life can bring you anxiety, stress, lack of sleep, low energy, health problems and hormone problems.
The treatments at Panchakarma Detox Program at Oneworld Retreats work to combat those issues, and work towards the healthiest version of you.
By following Ayurvedic principles and guided by experienced doctors, you will be treated with proper detox procedures, treatments and medicine.
There are also physical activities included like the rice fields walk and getting among nature. 
Cost: USD $1,350
Duration: 3 nights
Location: Br. Jati, Desa Sebatu, Kecamatan Tegallalang
A Bali wellness retreat might not be the first thing that comes to mind when planning your honeymoon. However, joining a Couple Wellness Retreat at Bagus Jati is incredibly beneficial for a long happy life together.
It will be three memorable days of spa treatments, yoga practices, Balinese blessings at the temple and candle light dinners.
You can also come alone! 
Cost: upon enquiry 
Duration: 5 nights
Location:

Jl. Cemp., Banjar Kumbuh, MAS, Kecamatan Ubud
The four wellness programs at Gdas Bali follow the Balinese concept of Tri Hita Karana, where it is believed that happiness can be obtained through a harmonious relationship with God, fellow humans and the natural environment.
Gdas Bali utilizes the surrounding harvest for healing and detox purposes, offering purification rituals to achieve emotional balance and quality sleep.
Everything is coupled with yoga practice, as well as massage treatments and a few touristy activities.
Wellness Retreats in Uluwatu
Uluwatu is a stunning setting for a wellness retreat in Bali. 
Overlooking the ocean, it is an incredibly scenic area with all the amenities you need for a comfortable retreat. 
Cost: customisable
Duration: daily or weekly 
Location: Banjar Dinas Suluban, Jl. Pantai Padang-Padang, Pecatu
Uluwatu has a different vibe and energy compared to other areas in Bali, spiritual and calming. 
Wellness Retreat at The Asa Maia offers you a moment to slow down. There is no set package, you can arrange your own retreat based on your needs.
There are many classes and activities that can help you manage stress and rest and reset, such as breathwork, meditations, massages, and contrast therapy sessions.
Finished up with luxury accommodation, close to Thomas Beach it is a serene and idyllic spot. 
Cost: USD $77 for wellness screening + $626 to $1,440 /person
Duration: 3, 5 or 7 days
Location: Jalan Goa Lempeh, Uluwatu
Six Senses Uluwatu offers a wellness screening that will let you know where your body is struggling, and an expert guide will suggest the best retreat for you. 
There are several retreat options;
Sleep is suitable for those who have trouble with insomnia

Detox for those with digestive problems

Fitness for those who crave a fitter body

and other yoga based programs
You can add on rituals or treatments to leave you feeling refreshed.
Wellness Retreat in Other Parts of Bali
Cost: upon enquiry 
Duration: 3 nights minimum 
Location: Jalan Desa Sawangan, Benoa
In Latin, Revivo means 'I live again', a great encouragement to start your retreat experience.
You can revive your life with a series of programs including yoga, pilates, and spa treatments surrounded by luscious greenery.
There are 6 signature retreats that can be tailored to meet your requirements. Light to intensive activities with aspects of Ayurveda and Chinese medicine are also available.
Cost: from USD $814 to $6,566
Duration: 3 to 21 nights
Location:

Jl. Umeanyar, Desa Ume Anyar, Seririt, Buleleng
For those of you who are tired of living in a big city, get away and take a break for a zen moment.
At Zen Resortin Singaraja, the offer signature wellness retreats in Bali with programs that can make you relax, rejuvenated and healthy.
All with the help of doctors, yoga teachers, therapists and experts, you will have full care to make sure your retreat is the most beneficial.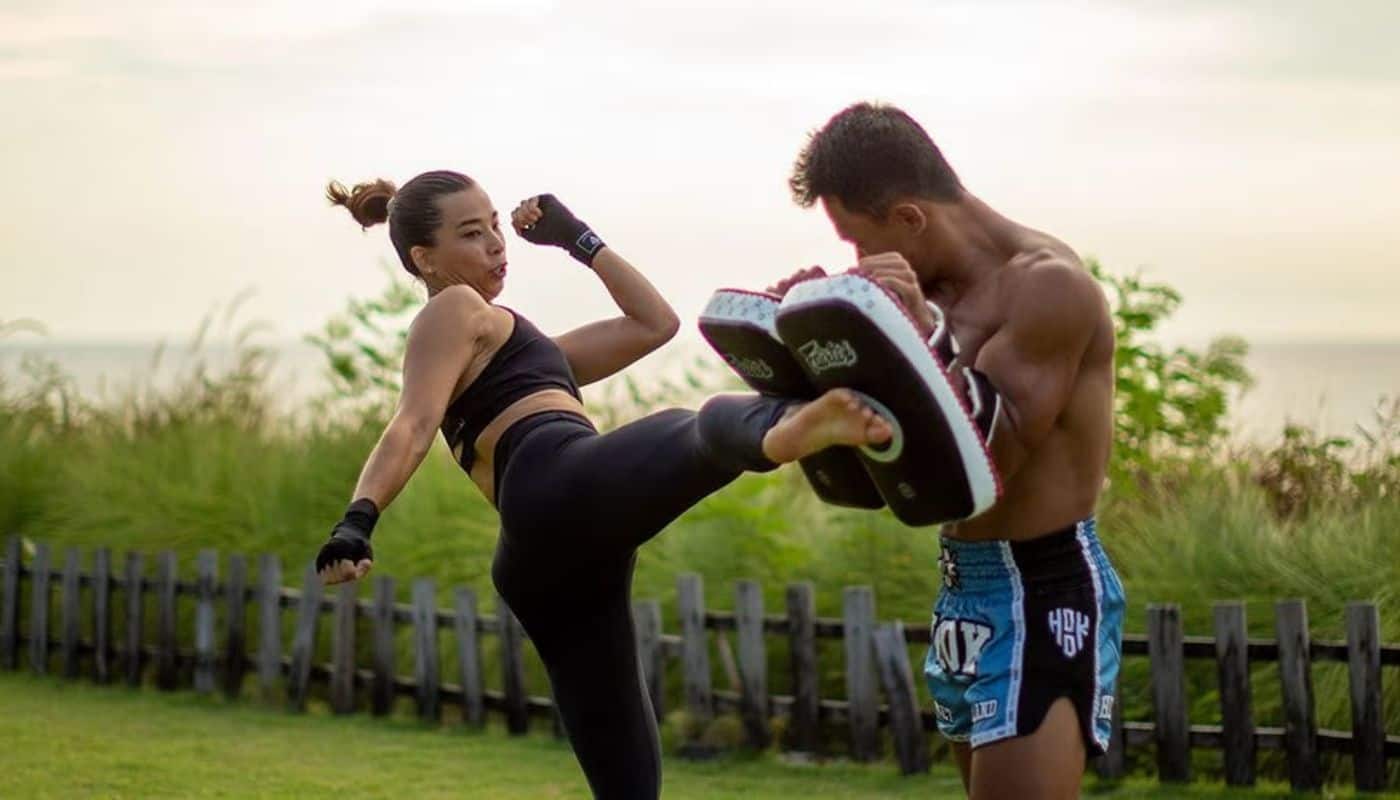 Cost: upon enquiry 
Duration: 3, 5 or 7 days
Location:

Jl. Karang Mas Sejahtera, Jimbaran
The Ayana Resort wellness retreat has a curated schedule to fill your days with health, wellness and good food!
With a minimum stay of three days, you can choose a program to keep you active, relieve stress and reset your immunity.
It's an incredibly luxurious location, directly opposite the Indian Ocean in Jimbaran. 
When you want to go out and enjoy some of the tourist hotspots, it's easy to explore the island from the resort.
Cost: upon enquiry 
Duration: customisable
Location:

Jl. Karang Tinggi, Kutuh, Kec. Kuta Selatan
Sohamsa Ocean Estate is a stellar cliff-top sanctuary on the southernmost tip of Bali. It offers individual, group or corporate retreat options.
The activities can be customized according to your needs, with a very personal feel.
Do yoga or meditation on the ironwood deck and elevated terrace, and have a detox in the steam and sauna room. Take advantage of the famous spa for a calming massage after a day of activities.
This is definitely one of the most luxurious wellness retreats in Bali.
Cost: USD $1,750 /person or $1,400 /person in twin share
Duration: 6 nights
Location: Jl. Retro Beach, Sanur
Spend a week's holiday in Bali resetting your physical, mental and spiritual health, while still enjoying adventures.
The Power of Now Oasis hosts themed holidays with the aim of reigniting your vitality, and reviving your zest for life.
In the base retreat package, you will get a health consult to determine what treatment and what kind of wellness program is the most suitable.
Programs, facilities and recommendations are individual, and can be tailored to suit individual needs.
Cost: start from USD $1,745 to $3,780
Duration: 3, 5 or 7 days +
Location:

Banjar Dukuh Desa Kelating, Kerambitan, Kelating, Kec. Tabanan
Your wellness retreat at Soori Spa will start with a consultation session with the on-team experts.
Based on the purpose and duration of the retreat you attend, you will join sessions with specialists, some in groups, other privately.
Your whole experience will be rounded off with another consultation to ensure you reached your goals and to breakdown your experience. 
Final Thoughts
Bali has always been the perfect place to escape from the busyness of life, and get in touch your body, mind and spirit.
You can achieve your goals with adventurous days out, but also follow a program that has been designed to realign your body, mind and soul. 
Have expert consultations, make new friends, and really immerse in the beautiful surroundings. Wellness retreats in Bali are unbelievable! 
Featured image: COMO Shambhala Estate